UMG Online is an eSports website, a  next-generation gaming experience. With origins as a LAN event provider, the company set to branch out into the online gaming world. We are your source for daily tournaments and ladders, offered on multiple games across various platforms.
UMG was founded in 2012 and is well established in the esports industry with approximately 2M registered users and in excess of 17,200,000 matches played live and online through its platform.
Our Behind the Buzz Show Featuring
UMG Media Ltd. (TSX-V: ESPT) Corporate Overview
Buzz on the Street videos covering UMG Media Ltd. (TSX-V: ESPT) latest corporate News
CASH-OUTS
Play head-to-head on your favorite games and earn real money with each victory.
TOURNAMENTS

Take on multiple opponents in a round-by-round competitions with cash prizes on the line.
LADDERS

Competitive games with thousands of dollars in end-of-season prizing up for grabs.
Friday Fortnite, our most successful influencer series ever. Huge names like Faze Clan and MrBeast have become involved and offered up title sponsorships in the past.
During our first three weeks the biggest names on Twitch, YouTube, and more competed for $10,000 in prizing, while we gave away another $10,000 to our stream viewers. We also garnered over 18,000,000+ live views including all streams.
In week 2 alone, Ninja, Pewdiepie, and Ceeday all pulled 1M+ live views on three different platforms.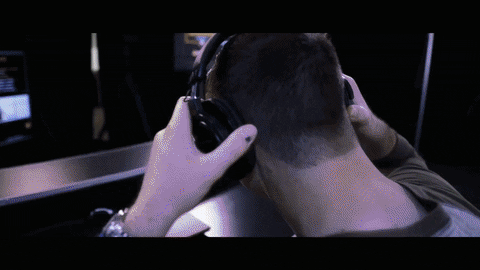 UMG has teamed up with Keemstar to host a brand new series in the world of Minecraft. Players from all across Twitch and YouTube will compete on our fully-customizable Minecraft server for up to $10,000 in prizing.
This series has also spawned a public "Minecraft Monday" server, ran by the original Hungry Games server team. The server boasts over 71,000 players, and will act as the location for all of the series qualifiers. 
UMG Events began hosting an invite-only Gears of War series where the biggest teams in the Gears scene, including Reciprocity, Syn, Rise Nation, and more will battle it out for $500 in prizing each week.
Brackets fill easily each week as more and more Gears players are starting to choose the UMG site as the place to place tournaments, wager matches, and more.
"Our goal is to provide thousands in the Gears community with a weekly event to give the community a great piece of competitive content to watch and enjoy ahead of the Gears of War 5 release this September."
UMG began hosting weekly Call of Duty Black Ops 4 events. These will be free to enter,
Activision-sanctioned events for any team that wishes to sign up.
Over the course of this series both pro and amateur Call of Duty teams will battle it out
online for $2,500 in prizing each week.
This series is in part an effort to provide a unique and fresh tournament series to a title that historically been one of our most popular on the site.
NOTABLE SERIES PARTICIPANTS
PEWDIEPIE
130M + Social and Visual Media Followers
NINJA

40M + Social and Visual Media Followers
TIMTHETATMAN

6.3M + Social and Visual Media Followers
VIKKSTAR

11M + Social and Visual Media Followers
AKADEMIKS
3.4M + Social and Visual Media Followers
NICKMERCS

6.7M + Social and Visual Media Followers
VALKYRAE

4.2M + Social and Visual Media Followers
SYPHERPK

4.4M + Social and Visual Media Followers
631K+ FOLLOWERS
Across all social media channels
11.7M+ TWITTER IMPRESSIONS